"I had to add another star ..."

I had to add another star because the hot borscht there is really good - great for a cold day and the portion is huge. I like to add a lot of sour cream. Also, I discovered their peirogi's. Get them fried and mixed (some are potato and some are shredded beef). They give you sour cream and thinly sliced fried onions that sweeten and caramelize every bite!
~ Dana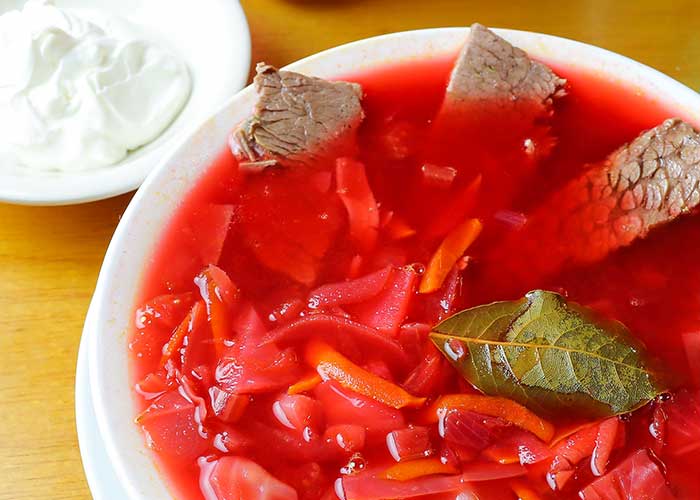 "The latkes were thicker than..."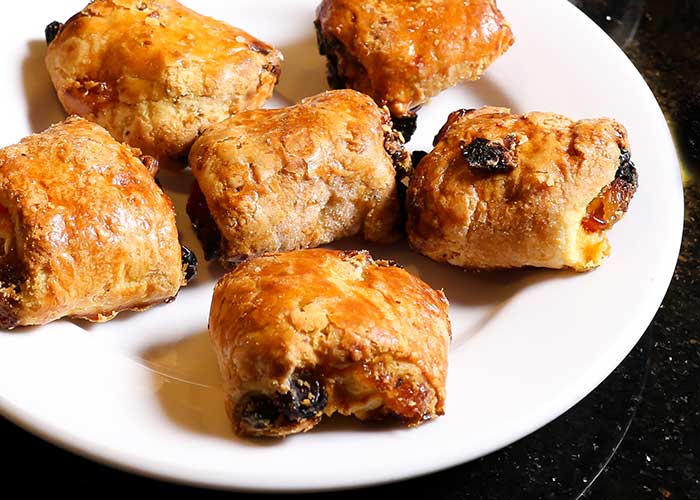 The latkes were thicker than I'd expected, but were crispy and perfect with sour cream and apple sauce. The Reuben corned beef was amazing, as was the sauce, which came on the side. I can't express how welcome all this hot food was after walking in one of the coldest days this winter!
~ Brian
"Was walking by and decided ..."

Was walking by and decided to stop in for a pastrami sandwich. I have been eating pastrami for nearly 50 years, so my standards are pretty high. I had not heard about Bernstein's so expectations were low, but I was blown away. The pastrami was melt in your mouth, much better than (competitor) and at least as good as (competitor). The waitress was also great. I had trouble using their WIFI so she actually took my phone and connected. Overall, great experience.
~ Lloyd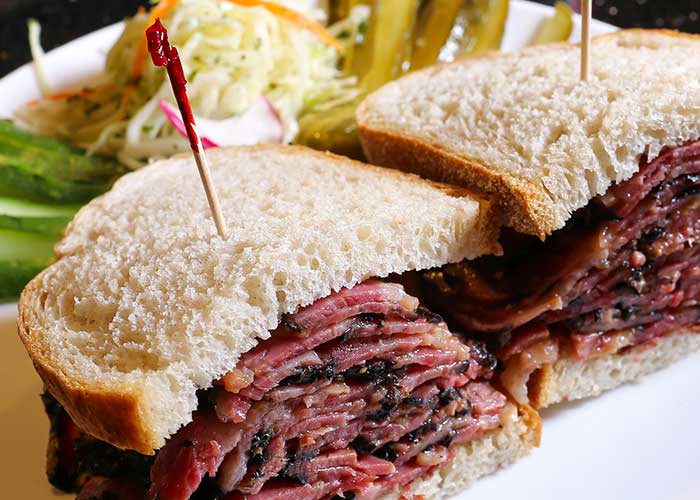 "One of the managers at the ..."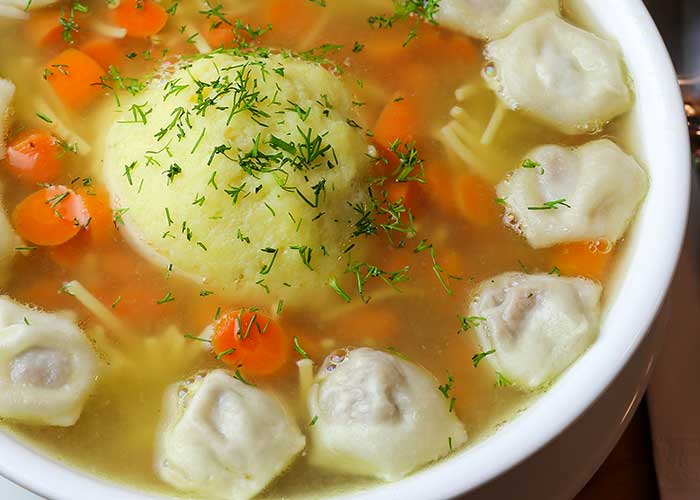 One of the managers at the store highly recommended the Kreplach soup, homemade just then. Neither one of us had ever heard of it, but we both decided to take his advice. Good decision. The small dumplings were heavenly - thin shells with spiced meat inside. The noodles were perfectly cooked - al dente. The broth was delicious. It blew us away. The owner insisted that he refill my girlfriend's bowl with soup when he saw how much she was enjoying it. We had laughs with our waitress. My girlfriend and I were in town over a weekend and picked this place to experience the joys of good food from a Jewish deli. We both agree that this was our most memorable dining experience of the trip.
~ Paul
"Jewish deli that serves up ..."

Jewish deli that serves up hearty home style yummy nosh. Excellent pastrami, brisket, and corned beef. Now these sandwiches are not these enormous sandwiches that many of the well-known Jewish delis in NYC serve, they are also not $22/ea. Well portioned sandwiches at a good price, less expensive than other Jewish delis in the area. Old school diner style atmosphere. This place never changes, which is just fine by me. Portions are generous!
~ Jennifer